COVID-19 Testing Site Information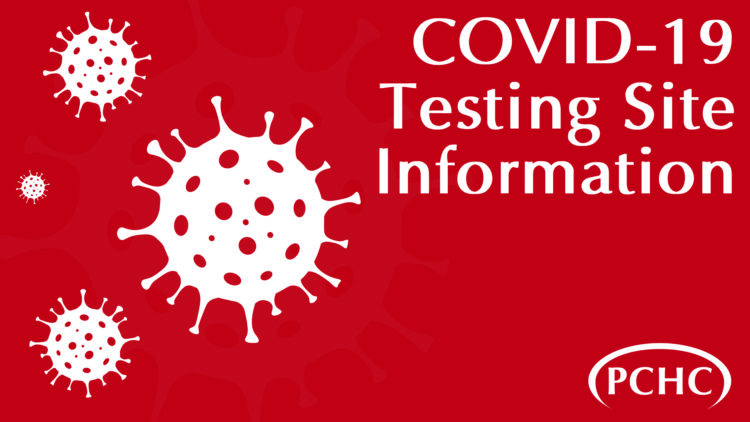 PCHC offers COVID-19 testing at a number of our locations and practice sites. Use the following information to learn how to schedule a COVID-19 testing appointment at your desired location.
For Helen Hunt Health Center, Adult Wellness Center, Penobscot Community Health Center, Capehart Community Health Center, Brewer Medical Center, and Hope House Health and Living Center:


Dial (207) 404-8100
For Penobscot Pediatrics, Winterport Community Health Center and Jackman Community Health Center:
Dial the Practices Directly at:
Penobscot Pediatrics – (207) 947-0147
Winterport Community Health Center – (207) 223-0965
Jackman Community Health Center – (207) 668-7755
Seaport Community Health Center (207) 338-6900
---
COVID-19 Testing Frequently Asked Questions
How long does it take to receive my results?
On average you will receive your results in 2-3 days. However, testing may take longer if there are COVID-19 outbreaks across the state.
How will I receive my results?
A member of your PCHC care team will call you directly. We ask that those awaiting results DO NOT call for test results. This will help keep our phone lines open to assist our patients.
Is there a cost associated with my test?
There is no cost for the test itself so long as it is sent to the state lab (HETL), however, if the test is processed at ALI or another independent lab, there may be a fee associated with it.
Also if you are symptomatic, PCHC requires you to be seen by a provider and there will be a cost associated with the visit.
Can PCHC help with testing pertaining to schooling?
While there are circumstances where PCHC can administer a test for someone that is returning to school, we ask that a parent or guardian or an appropriately-aged student, reach out to the school first, as many have already developed protocols for administering testing.
Can I just show up to receive a COVID-19 test?
No. PCHC requires anyone seeking a COVID-19 test to call ahead and get scheduled. This will help make the testing experience as quick and efficient as possible.